About us, about our paints.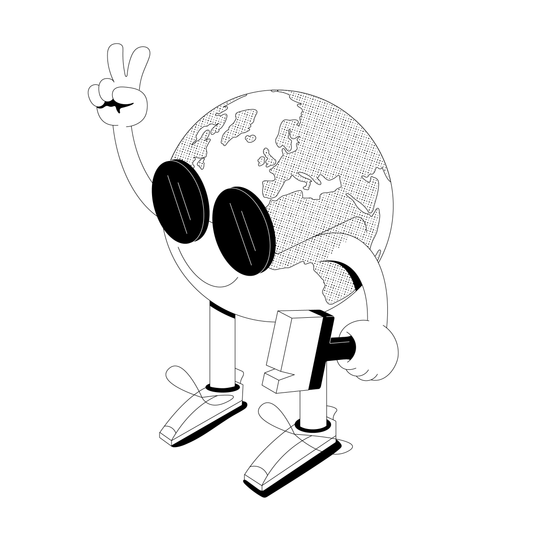 Love colour + feelgood
We are here to inspire joy and optimism through colour by sharing the love of colour with everyone - to help people be confident in the colour choices they make, not led by trends or seasons, instead by one thing: feeling good.

Our aim is to put people and our planet first, to focus on local suppliers and communities and be fully circular — whilst being dedicated to colour, innovation and saving the planet.
Celebrate the drama of colour.
We celebrate the drama of colour - its joy, its electricity, its passion. It's why we are dedicated to creating paints that are more vibrant, deeper and richer than other brands.
Wellness for all.
Created with wellness in mind — our palette is not only designed using colour theory to improve health, our paints are also sourced and made locally in the UK without adding any harmful chemicals like VOCs, APEs and NPEs. We will always ensure our products are safe for you, your family, co-workers and the environment.
Creativity + imagination.
We want to enable creative expression, experimentation and imagination. It's why our colours are arranged into simple collections and edits, making it easy for you to mix and match or go rogue. From professionals to DIY first-timers.
Rally the colourful.
We embrace the world in all its wonderful, rich, infinite colours — and celebrate our shared connections as well as our diversity.
Protect our planet.
We're rethinking what it means to be sustainable. No greenwashing, we tell it like it is and create products that don't harm the planet. Using innovative new materials and methods. Challenging conventional supply chains and keeping things local.
Create, learn and innovate.
We don't wait for new ideas - we create them. Using expertise and our imagination to develop the best products possible for us and the environment. Evolving and adapting to find new ways to protect our planet.